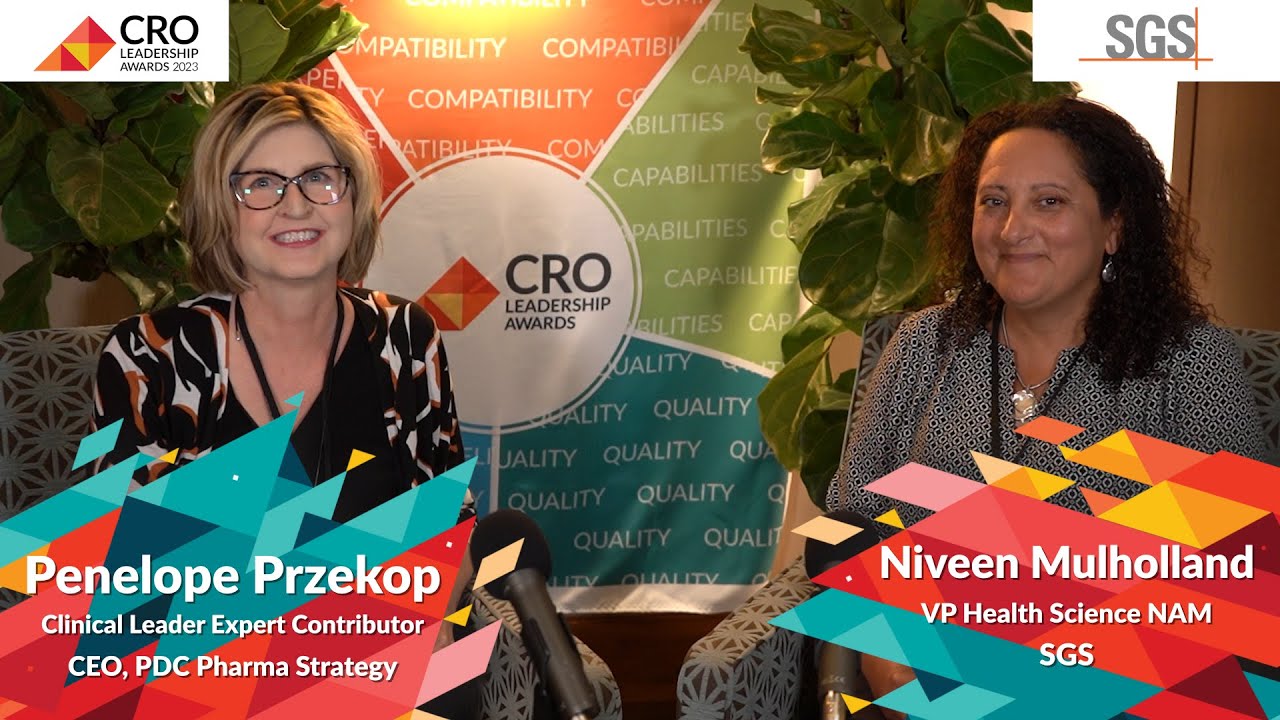 Five 2023 CRO Leadership Award & Two Champion Recognitions for SGS Health Science
The 2023 CRO Leadership Awards were held in Boston this summer, and recognized the achievement of 21 leading CROs, based on the experiential evaluation of actual customers. Five-category award winner SGS Health Science was on-site to receive their award and had an opportunity to sit down with Clinical Leader expert contributor Penelope Przekop. Listen here as Niveen Mulholland, VP Health Science North America, shares the ways in which the CRO's award, especially it's Champion designation in both Compatibility and Reliability, validates the work they do in helping their customers solve problems, meet strict timelines, and get to market faster.
The 2023 CRO Leadership Awards are presented by Life Science Leader and Clinical Leader, in partnership with DIA and with research conducted by Industry Standard Research.